Meet Us
Our medical providers and staff work together as a team providing services in a concerned and caring manner. We hope to build and develop a relationship of trust and confidence with each parent and their children.

Providers and Staff
Dr. Ogie Asemota

Dr. Asemota graduated from the University of Benin, School of Medicine, Nigeria in 1982. Prior to obtaining his specialty degree in pediatrics, he worked as a general medical practitioner in Nigeria from 1982 – 1988 and Zimbabwe from 1988 – 1991. He completed his residency in Pediatrics in 1996 at State University of New York Health Science Center, Brooklyn, New York. He also was enrolled in a Pediatric Cardiology fellowship for a year while in Brooklyn, New York. Dr. Asemota is Board Certified in Pediatrics since 1999 and recertified in 2003.He moved to Jacksonville, North Carolina and worked at Onslow Pediatrics from 1997- 2000. Dr. Asemota relocated to Fayetteville in 2000 and was employed by Womack Army Medical Center in providing pediatric services until 2003.Calvary Pediatrics was founded by Dr. Asemota. Its doors opened in December 2003 providing compassionate healthcare to the children of the Fayetteville community. Dr. Asemota was chosen as most highly regarded by his patients' parents by being awarded the "2009 Patients Choice Awards". (See the article inset.)Dr. Asemota is a fellow of the American Academy of Pediatrics and is a member of the American Medical Association, North Carolina Medical Society and Cumberland County Medical Society.Dr. Asemota enjoys all aspects of pediatric care. His motto is to treat your child's health as a priority. He loves spending time with his wife and four children when he is not seeing patients. Attending church, serving his community and loving God is a big part of his and his family's life.

From the Fayetteville Observer "BusinessObserver" section: "Calvary Pediatrics, under the direction of Dr. Ogie Asemota, has opened at 509 Sandhurst Drive. Asemota has been providing care for children in the Fayetteville area for 12 years. He recently was honored by his patients as a Patients' Choice doctor of the year for a second year in a row. Patient feedback is tabulated by MDX Medical Inc."
Dr. Adeola Akinlonu
Dr. Akinlonu is originally from Lagos, Nigeria. He finished his medical education from Olabisi Onabanjo University- Sagamu, Ogun State, Nigeria in 2005. He then worked for 4 years as a general practitioner in Nigeria performing care for patients in all specialties but focusing on pediatrics. He came to the USA in 2009 and attended Boston University School of Public Health where he obtained his M.P.H (Master of Public Health) degree in maternal & child health and epidemiology. He also worked as a research assistant at the Boston Medical Center Department of Pediatrics.
He finished his residency training at the Brooklyn Hospital Center in Brooklyn, NY in 2016. He is board certified in Pediatrics and a fellow of the American Academy of Pediatrics. Dr.Akinlonu loves being a pediatrician and helping families. He and his family have a passion for the things of God and to be true disciples of the Lord Jesus Christ. He also enjoys spending quality time with his family, playing soccer, and watching sports.
Jaime Sheldon
Ms. Sheldon graduated from Campbell University earning her Master of Physician Assistant Practice Degree. Prior to earning her Master's degree, she worked at Womack Army Medical Center as a Clinical Research Coordinator in the Clinical Research department. While attending Campbell University, she made the Dean's List and the President's List. Ms. Sheldon is a native Carolinian and spends most of her time with her three greatest loves; her faith, her family and her career. She is married and has 2 amazing boys who keep her pretty busy. When she is not working, Ms. Sheldon devotes a great deal of time to her Church. She is an established professional, maintaining her certifications with Basic Life Support Healthcare Providers-American Heart Association, NCCPA, and DEA. She has volunteered in several Community Service activities, such as; Derby Run 5K, Vacation Bible School-Temple Baptist Church, North Carolina, Adopt a Highway, Buies Creek North Carolina and attended a Mission Trip to Romania. Ms. Sheldon loves pediatrics because of her relationships developed with families through the education, counseling and advocating for their children.
Sandhurst Location
Campbell University Master of Physician Assistant Practice Class of 2016
Campbell University Bachelor of Science in Clinical Research Class of 2012
Calvary/Sunshine Pediatric Associate, PA-C August 2018
Sarah Derrick-Starling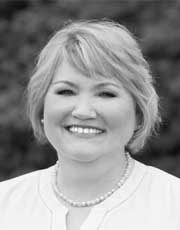 Ms. Sarah Derrick graduated from Frontier School of Midwifery and Family Nursing, now known as Frontier Nursing University, earning her Doctorate of Nursing Practice Degree. Prior to that, she earned her Master's Degree as a Family Nurse Practitioner from Clemson University. She has over 25 years nursing experience with 16 years as a Family Nurse Practitioner, most of which have been in rural family practice settings. Prior to earning her Nurse Practitioner's degree, she worked at AnMed Health Medical Center as an ICU Trauma nurse. At FNU, she worked as a Clinical Nurse Practitioner Instructor. During her time at Clemson University, she assisted the professor as a Clinical Research Assistant in Cancer treatment. Her Doctoral Project focused on "Increasing Parental Awareness of Obesogenic Risk Factors and Facilitating Incorporation of Health Promotion Behaviors for Weight Control in a Rural Health Setting" with a Poster presentation at the Doctor of Nursing Practice 5th National Conference in St. Louis, MO. She is a volunteer at heart and has served as a medical missionary to Nicaragua, Dominican Republic, Haiti and Africa. Stateside, she has participated in Free Medical Clinic's and Parish Nursing. She comes from a family of Veterans who have served over 60 years. She enjoys working with military families and has much respect for their dedication, sacrifice and service. She is currently engaged and looks forward to her upcoming nuptials. When she is not working, Ms. Derrick devotes a great deal of time to her Church and spends as much time as she can around fellow believers and church activities. As a life balance she enjoys hiking and painting as a pastime. Ms. Derrick is excited to be at Calvary/Sunshine Pediatrics because of her love and enjoyment of working with children throughout their stages of development, working with families, and being a proponent for them.
Frontier Nursing University, Doctorate of Nursing Practice in Nursing, Class of 2012 Clemson University, Master of Science in Nursing in Family Nurse Practitioner, Class of 2003 Lander University, Bachelor of Science in Nursing in Nursing, Class of 1994
Ms. Koubek
Ms. Koubek earned her Master of Nursing degree at The University of Texas Cizek School of Nursing where she participated in research and graduated with honors. She began her nursing career in 1978 in the intensive care unit at Texas Children's Hospital and throughout her 26 year career worked with children with special needs as well as in oncology, gastroenterolgy and the emergency center.  After raising her children she returned to school and became a certified Pediatric Nurse Practitioner, working primarily in newborn nursery and primary care roles.  Ms. Koubek traveled to Spain to explore alternative delivery systems in emergency medicine and delivered a presentation on Nursing Education and Practice Issues in the United States.  She loves to teach and served as adjunct professor in the Bachelor of Nursing program at The University of Texas School of Nursing Galveston.  Strong in her faith she has been an avid community volunteer and served on medical missions serving Operation Smile in Bolivia and working with victims of Hurricanes Katrina and Harvey.   When not working Ms. Koubek can usually be found working in her gardens.
Clinical Staff

Administration Staff

Our Staff

Calvary Pediatrics
509 Sandhurst Drive
Fayetteville, NC 28304
910.484.4233
Sunshine Pediatrics
514 Owen Drive
Fayetteville, NC 28304
910.423.4233